The spirit of Maison de fleurs Pascal Mutel in Paris
Based on historical know-how, but resolutely turned towards the future, la Maison Pascal Mutel, shines with an abundant creativity that goes beyond our history. We are deeply thankful to all those who, through their hands, their commitment, their know-how and their passion, toil for the success of our company and their commitment to traditions of human values, sharing and mentoring that make up our DNA and infuses all we do. In this world of constant motion, we consider Floral Art an exciting, sustainable and human adventure.
Our creations
Since its creation in 1991, Maison Pascal Mutel has never stopped evolving, often with audacity, while remaining true to our craft.
The exceptional nobility of flowers, combines with our painstaking artistry, allows us to surpass all our customers' expectations.
Demanding the best of ourselves, ethics and aesthetics are at the core of the house's values, along with a sustainable approach that is respectful of resources and ecosystems. Thanks to these core values, a constant strive for excellence and attention to detail, we can deliver exqusite compositions and impeccable service.

This non-tolerance towards defects is what our customers are looking for when approaching Maison Pascal Mutel
Partners
Without its friends, Maison Pascal Mutel would not exist: long-time partners, exceptional places, colleagues, friends of flowers and crafts. Discover who we can count on.
Boutique
Located at 95 rue de Courcelles, a stone's throw from the Parc Monceau, we welcome an elegant clientele made up of both private and public customers. Our staff members can advise you and accompany you on your unique experience.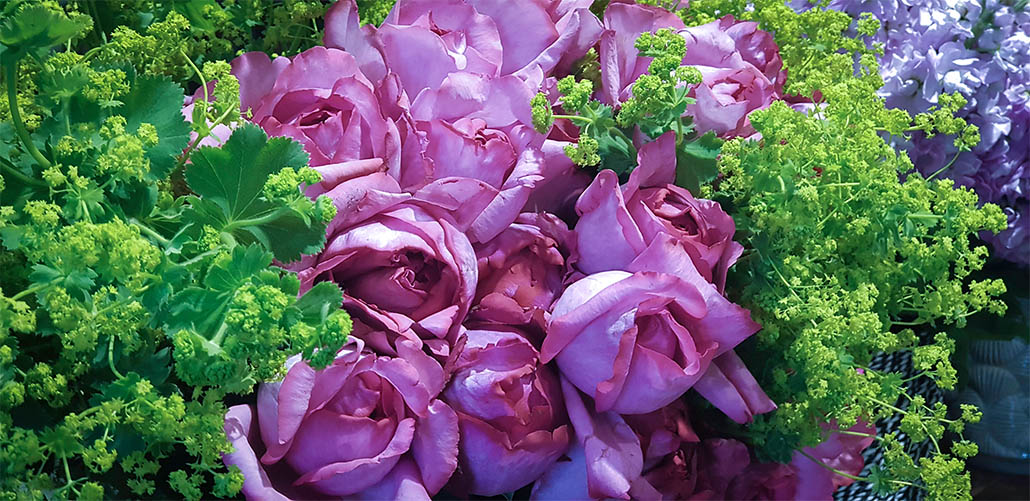 Maison Pascal Mutel journal
The House keeps a diary, where we compile details on everything of interest in the exceptional world of flowers.